Joint Collaborative Events in Horizon 2020 Projects
The Horizon 2020 projects OntoTrans and OpenModel have organised a jam-packed event, 5-7 September 2023 in Bremen, Germany. The event comprises the Month 30 General Assembly in OpenModel project, Month 42 General Assembly in OntoTrans project along with the OntoTrans second open workshop.
Seán Courtney, CMCL's computational Scientist, will contribute providing updates on our activities in platform development, ontologies and interfaces as well as our contributions as the industrial translator for the Steel Section Mill user case in collaboration with ArcelorMittal to realise key objectives namely time-to-market, digitalisation and decarbonisation via introduction of advanced digital solutions. Such solutions are aimed at offering deeper insight into the relation between mechanical properties of steel beams and the underlying process parameters.
The General Assemblies are confidential to the partners only, but further update to the public will be available through the OntoTrans Second Open Workshop (held on 7th September), in which we will also cover aspects of how OntoTrans platform helps each of the industrial end users in their materials and manufacturing challenges.
For the OpenModel project, we also cover our contributions to development of the platform, data and modelling wrappers, Multi-Criteria Optimisation and Multi-Criteria Decision-Making tools along with an end-to-end digital workflow user case focusing on catalyst material testing and screening.
We look forward to contributing to these events, and particularly the discussions with the general public at the OntoTrans Open Workshop. Read more about the project here.

---
CMCL at the Launch of the UK-India Net Zero Accelerator Programme
The UK-India Net Zero Accelerator Programme was launched on 03 Aug. 2023 by the Confederation of Indian Industry (CII)-Indian Green Building Council (IGBC), British High Commission in India, the Department for Business & Trade and Innovate UK Edge. In addition to these senior stakeholders, leaders from the Indian building sector shared their expert views and work on net zero. CMCL introduced its key mission on enabling cross-sector (buildings, environment, climate change, utilities, transportation, etc.) interoperability to better support decision making for net zero strategy and implementation. We are pleased to be part of a final cohort of 18 innovative UK companies selected for this programme, and look forward to engaging with fellow innovators, sector leaders and challenge owners in India.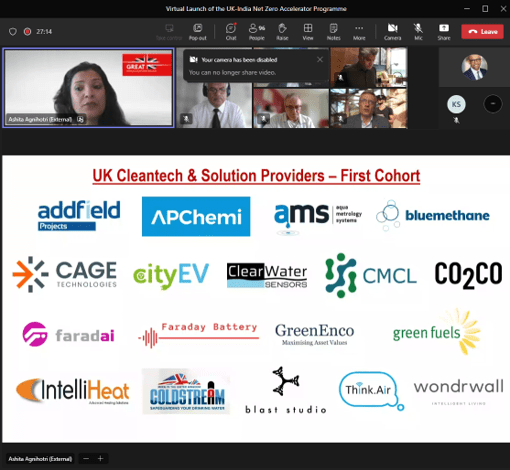 ---
Cambridge Particle Meeting 2023
CMCL's Application Engineer, Dr Chung Ting Lao, will present "Smart Port City Air Quality – A Dynamic Knowledge Graph Approach" at the morning session of 2023 Cambridge Particle Meeting, which will be held on 23 June 2023 at University of Cambridge, Cambridge, UK.
Our talk will cover research results from developments in our flagship technology "The World Avatar" along with our ongoing collaborations as a part of Horizon 2020 project DOME 4.0 on enabling semantic data sharing across multiple sources in the context of Maritime and air quality.
Do not miss out of this talk if you are interested in knowing how developing virtual air quality sensors, connecting data from multiple heterogenous sources such as weather, ship movement and built infrastructure, and enabling semantic interoperability can support decision making. Find the agenda and read more about the event here.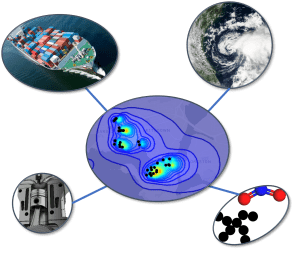 ---
Smart Cities Connect Spring 2023
Our CEO Dr Amit Bhave attended the Smart Cities Connect conference in Denver this May, where he presented our work on The World Avatar.
The use cases discussed at the event ranged from materials and built infrastructure to climate adaptation, port city air quality and heat pumps.
We were presented with the Smart 50 award for our work on Smart District Heating Networks in Pirmasens, which CMPG are building upon.
Many thanks to the City of Denver for hosting the event!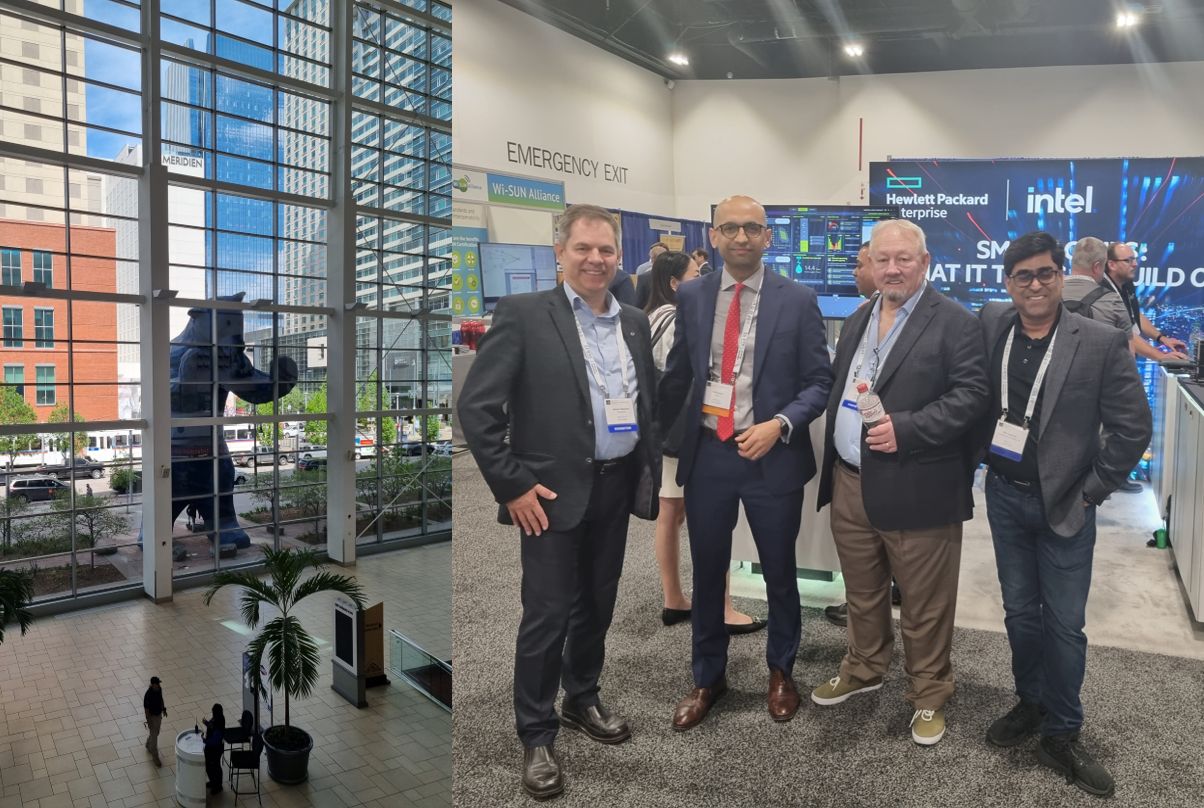 ---
ChemUK 2023
Our Business Development Manager, Toby Greenwood, returned to his University city of Birmingham to attend ChemUK 2023, held at the NEC on the 10th of May.
Key topics discussed at the conference included the resilience of chemical supply chains, advances in drug R&D through Machine Learning, and the benefits of removing data silos to collaborate across disciplines.
Enabling interoperability is key to unlocking new value in the chemicals industry, and we will continue to develop The World Avatar using our experience in the area.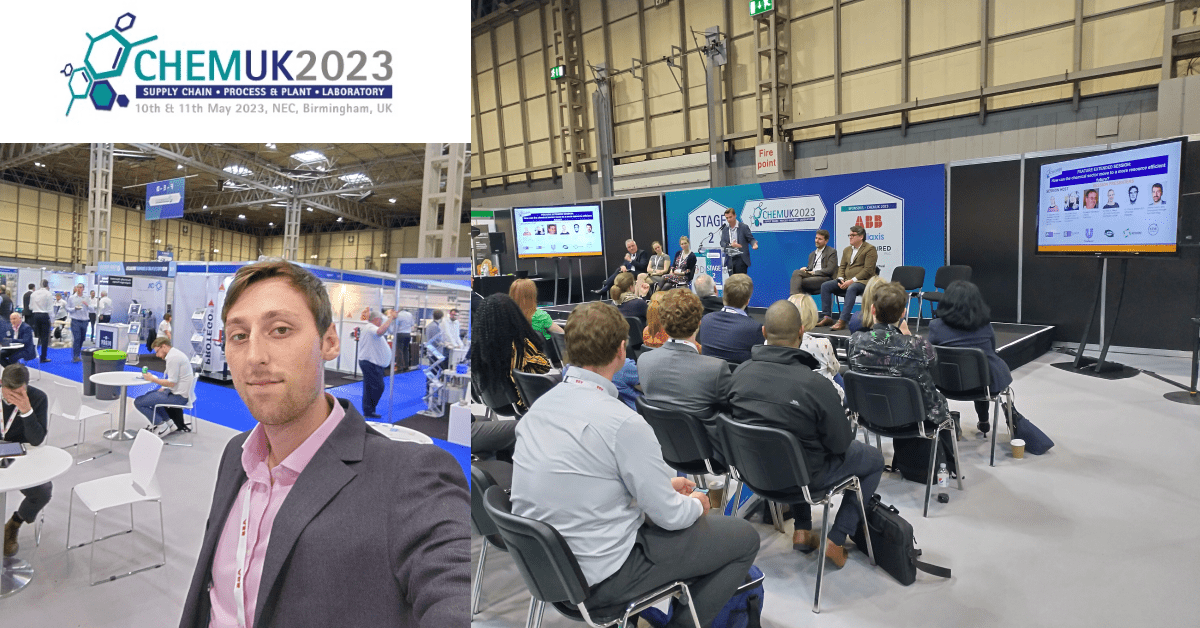 ---
The EMMC International Workshop 2023
CMCL has been invited to present at the European Materials Modelling Council (EMMC) International Workshop 2023, to be held on 26-28 April 2023 in Vienna, Austria. We will present "Building the world ground up: a software journey" in the "Software as part of the Knowledge Value Chain: From Thermodynamics EoS to AI driven ChemInformatics" session of the event on 27th April 2023.
Dr Bijan Yadollahi, our Research & Innovation Manager will share some of the insights from our journey as an R&D-driven software developer, covering the integrated digital workflow of physico-chemical models with data-driven analytics, combining features from kinetics, SRM Engine Suite, and MoDS software.
He will also talk about our research journey through enabling semantic interoperability via the development of The World Avatar applied to host of use cases from connected regional digital twins for climate resilience to maritime air quality, metal organic polyhedra and lab automation. Find the agenda and read more about the event here.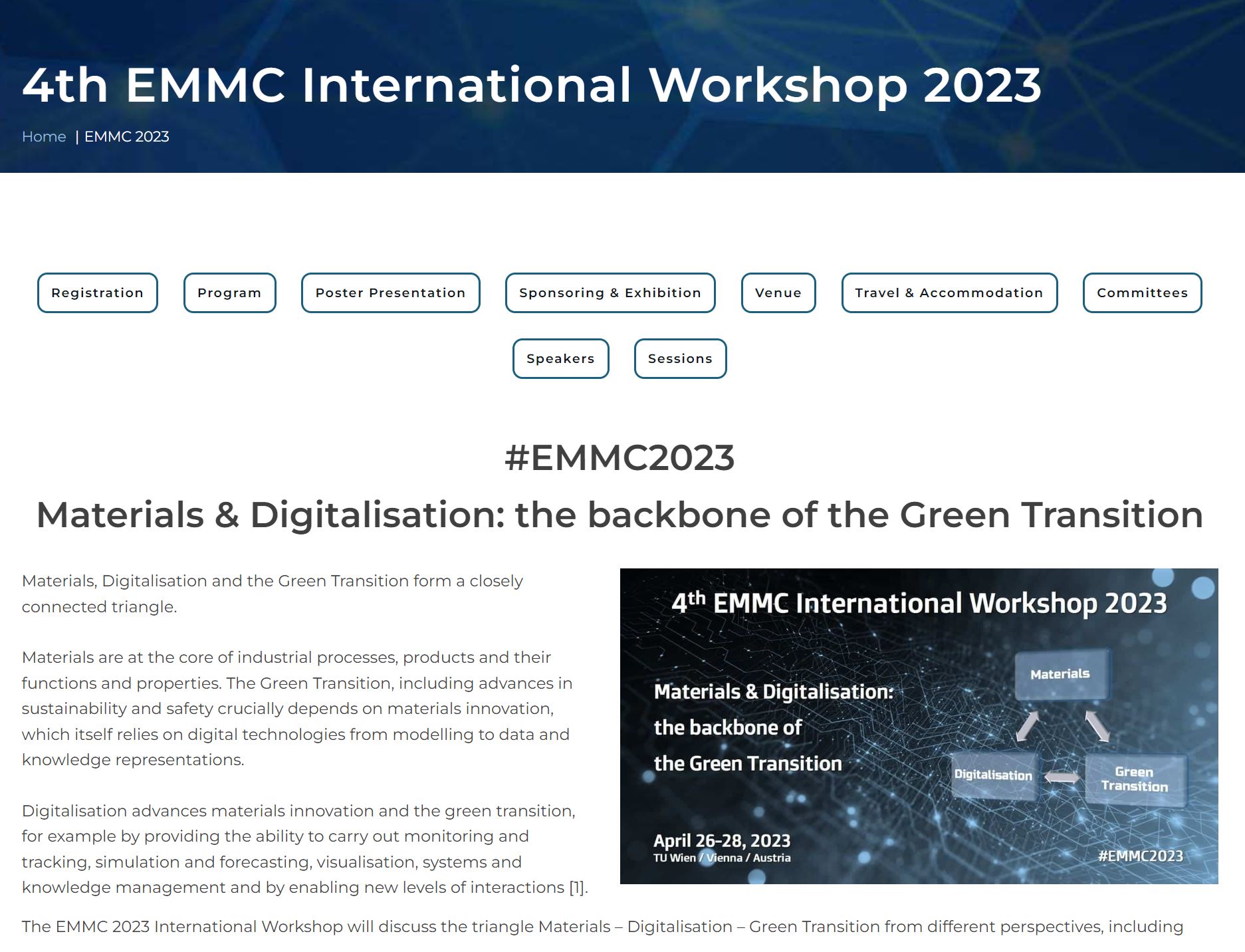 ---
OntoCommons Digital Marketplaces, FAIR Data and Ontologies Workshop
In its role as the coordinator of the Digital Open Marketplace Ecosystem (DOME 4.0) project supported by EU Horizon 2020, CMCL has been invited to present at "Towards Materials and Manufacturing Commons – the enablers Digital Marketplaces, FAIR Principles and Ontologies". This is a hybrid event organised by the OntoCommons project, held in Berlin (Germany) on 4-6 April 2023.
Dr Amit Bhave, CMCL's CEO and co-founder, will present some of the recent project findings on enabling interoperability, data ecosystem, facilitating FAIR principles as well as data documentation and standardisation in multiple sessions of the event, including stand-alone and shared presentations and hands-on Q&A Session on digital marketplaces.
Find the agenda and read more about the event here.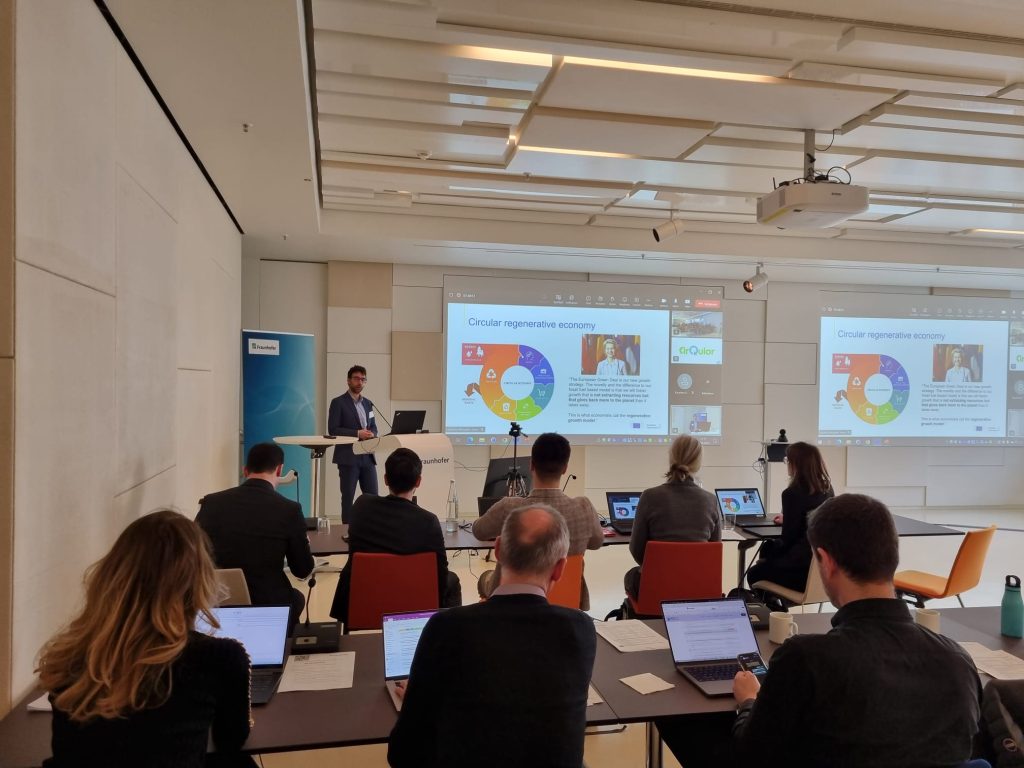 ---
i

DMT Learning Lab:

Digitalising Chemistry
On Wednesday 29th March, Dr Amit Bhave attended an in-person interactive workshop run by the Innovation Centre in Digital Molecular Technologies (iDMT) based in Cambridge.
With Cambridge CARES student Jiaru Bai, they delivered a presentation on 'Data Management and Knowledge Graphs' and included a demonstration of our collaborative work on laboratory automation.
We look forward to continuing our engagement with the iDMT team, led by Professor Alexei Lapkin.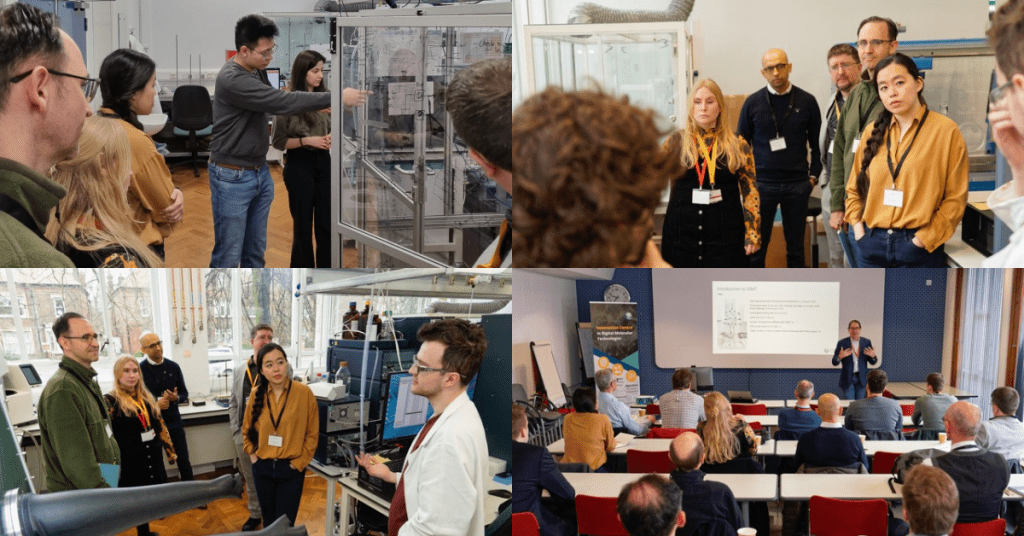 ---
CReDo Live Demonstration in London
On Tuesday 7th March, Dr Jethro Akroyd performed a live demonstration of the new CReDo visualisation tool in front of hundreds of in-person and online attendees.
Our CEO, Dr Amit Bhave, also attended to answer questions from attendees and to discuss the potential future applications of the tool.
We are very excited to see where this high-profile project goes in the future.