In addition to Sensitivity Analyses and Parameter Sweeps, kinetics also offers different Design of Experiment (DoE) strategies suitable for any model application. These strategies include full support & user-friendly setup for Linear Grid, Full Factorial, and Sobol DoEs.
Automatically run an experiment of a wide variety of parameters, including reaction rate multipliers.
Visualisation of the results in a table, or 2D chart for export to other software tools.
Run experiment simulations in either serial or parallel batch modes.
Full multi-processor (MPI) support for all simulation runs.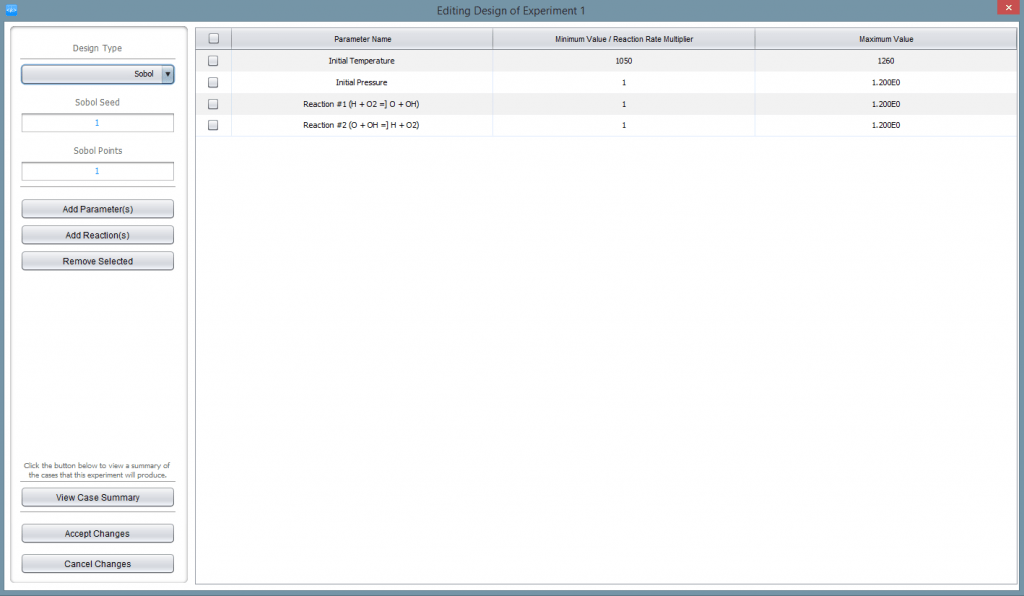 Adding parameters to a Design of Experiment in kinetics